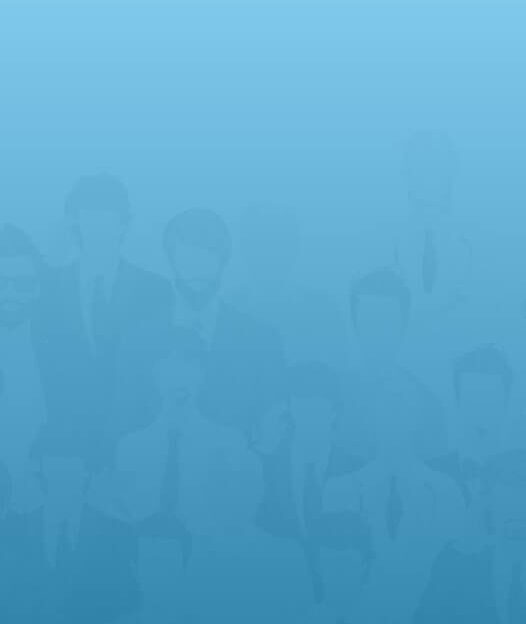 Employment agency Workin
Leasing, outsourcing and agency in providing employees
Order an employee with us in advance and we will deliver an employee with a one-year visa, school-trained to work in your company and with a 100% guarantee of your requirement. Occupational health and safety, medical examination and accommodation are included in the price of the offer. We offer manual workers and specialists. We provide teams of employees.
Ask for details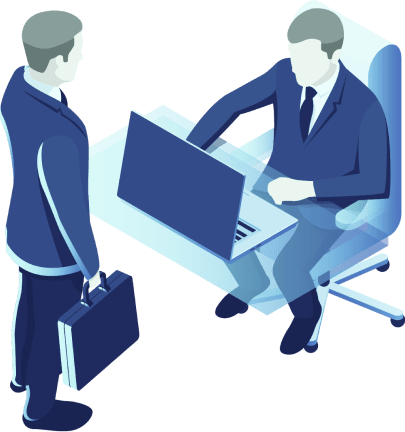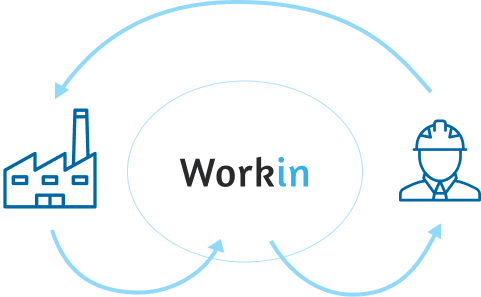 What is leasing?
Employee leasing consists in lending employees to another company or companies of the client for a specified period of time or to perform a specific task. The main advantage is that employees work for the client on specific terms, and all HR and payroll formalities are on the agency's side. The client does not have to worry about organizing official matters to hire an employee from abroad.
With us, you save your time and significantly reduce the cost of employing employees. Thanks to the fact that all legal obligations regarding employment are taken over by our agency, you do not have to spend time on formalities.
Find out more on our blog.
Workin - why it is worth working with us
Experience
We have been active on the market for 3 years, which means that we have already helped many companies from various industries find the right employees.
Legally
We have a certificate of employment in Poland. The staff we provide already have a work permit.
We are not afraid of challenges
We are prepared to find any number of employees with the required qualifications.
Offices in 7 countries
Our database includes over 5,000 employees ready to work immediately.
Full legal service of formalities
We will take care of all legal formalities for you. You save time on preparing documents.
Quick replacement of employees
You get an employee ready to work from us. In case of illness - we will prepare a replacement employee.
Long-term visas
Employees have a full work permit and have a set of documents. You don't have to worry about staff turnover in the company.
Company secured
The company is insured for PLN 500,000. This means that we are a company you can trust.
Do you need employees for your company?
Call this number
+48 666 966 804
or order a free call with our specialist.
Get employees in 3 easy steps
We will discuss with you the terms of cooperation, the number of employees, their profession and other details
Sign
contract
All details of cooperation, including remuneration, will be specified in the contract. The price will not change in the future.
Accept
employees
Right after signing the contract
you will get employees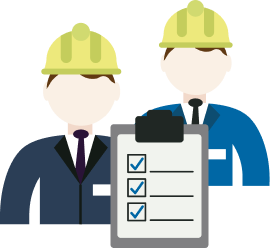 Medical and health and safety certificate
Accommodation
Work permit for the territory of the Republic of Poland
Legal stay on the territory of the Republic of Poland
How to contact us
Address:
ul. Gałczyńskiego 20, 05-091 Ząbki
Work hours:
Mon - Fri: 9:00 - 17:00
Frequently asked questions and answers
?

Why is it worth working with us?

We have offices and proven partners. That's why our recruitment is fast and the rates are favorable.
?

What guarantee of our reliability?

Our company is insured and has over 5 years of experience.
?

Do our employees have documents for legal work?

We prepare all the necessary documents for legal work for all our employees. Visa, health and safety, medical certificates. We help to find and legally employ employees.
?

If an employee does not meet your expectations?

We provide an employee for a test period. You can set the terms of cooperation with him and get to know how he works. On individual request - we exchange employees in a short time"
Do you need employees or have questions?
Make a request and we will find good employees for you!
Any quantity
employees
Recruitment
for several days
Minimum
formalities
Employees for hire
For years we have been combining knowledge with practice and we constantly keep our finger on the pulse of changing trends to be sure that you will get only the best results with us:
Minimizing unnecessary costs - both time and money
No unnecessary formalities - we complete them for you!
No restrictions - delivering exactly as many specialists as you need
We offer leasing and outsourcing of employees from various areas of the globe, and the main core of our candidates are employees from Ukraine. We successively provide access to specialists in the following areas: